London's Removal is a leader in the field of office relocations from and to all points in the capital. If you want a moving service that can be trusted on a hundred percent, then you are in luck  – your business removal in London is in safe hands when it is being carried out by our experts.
Do your business justice – let us move your offices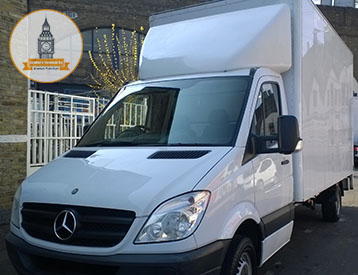 Office relocations differ greatly from domestic ones in many respects, which means that they require much more specialized approach. Usually there is a much tighter schedule that needs to be met, not to mention that sensitive office equipment and expensive furniture are usually much harder to pack and properly transport so that causing damage is avoided. If you are worried about the manner in which your business removal in London is going to be handled – well, don't. Our licensed and very skillful professional movers will make sure that all your needs are met in professional and caring manner and that only optimal results are achieved.
The reasons we are the best movers in the capital
We are a hundred percent certain we are the best commercial relocation company in London today because:
London's Removals Co has thousands of successfully completed office relocations under our belts
Our movers are licensed, trained and very experienced individuals who can be trusted at all times to figure out the optimal approach to a moving job
We maintain a large fleet of clean, modern, GPS navigated vans and Lorries suitable for projects big and small
We make no compromises with the quality of packing supplies and the equipment we use in order to do our job
Your comfort is ensured by our flexible schedule
When you are on a tight schedule and you need to quickly vacate your old company's premises, we will help you make the transition smooth and free of hassle. We are often asked to do business removals in London either at night or over the weekend, so as little disturbances as possible are caused to the work process at the specific company. Naturally we understand how crucial this is, which is the reason we have made our schedule as flexible as possible. Whenever you want to get your work place moved, we are going to move it.
The most competitive prices office removals in London come on
Finally, we charge very reasonable prices for commercial removals. We use special custom quote calculator which estimates the quote according to the individual specs of every job. This matched with the proven efficiency of our equipment, vehicles and methods comes to guarantee you will be presented with the best price.
The best customer support in the industry
Feel free to contact our customer support which is:
Ready to answer all your questions, help you with the booking and tailor you a quote
Available around the clock
Reachable over the phone and via email
We are looking forward to hearing from you soon.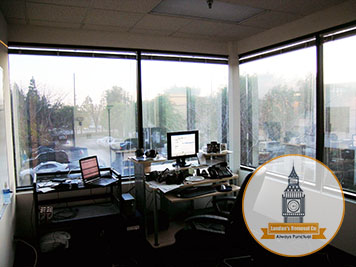 The companies based out in London are usually industry leaders in their respected fields. London is not only the capital of England, but also the financial capital of the world. Global reports place the City as the most important place for stock exchange and other trade-market operations, but the district of Canary Wharf, on the place of the old East India Docks in the borough of Tower Hamlets, saw much development and investments in the past decade. Needless to say, tourism is also a big industry here, thanks to landmarks such as Westminster Abbey, London Bridge, Buckingham Palace and many more.