We will be able to lend you a hand if you need your items kept safe for the duration of your move or even as as a long term solution. Allow us to solve all your storage troubles by proving you the best storage services in London. We are a fully licensed company and we have a facility that is accessible 24 hours a day, seven days a week.
We have all types of storage units at our compound
We have clean indoor and outdoor storage cells which we rend out at highly reasonable prices. We also have portable units which we can bring to you. Our cells are found in the following sizes.
Small (5×10 feet)
Medium (10×10 feet)
Large (10×20 feet)
Giant (20×20 feet)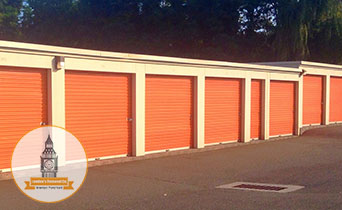 All our units are fitted with top notch ventilation systems and environmental controls which protect the stored items from the natural elements. We have installed ultra sensitive alarms that will instantly notify our seasoned and well-trained security staff in the case of an unwanted event. You can use our London storage units to keep all types of items including:
Artwork
Furniture
Vehicles
Industrial machinery
Musical instruments
Office equipment
Call us today and immediately receive the storage cell that you need. We don't work with initial reservations, so don't be hesitant to contact us on a short notice. As we aforementioned we are open 24/7 which means that you will have constant access to your belongings. The only thing that we demand from you is that you give us a seven day notice before you vacate your cell. Note: For Giant units we demand a two week notification.
We can bring your possessions to our storage facility
Don't worry if you cannot bring your belongings to us because we have a large fleet of moving vans with which we can haul your items to our facility. We provide our delivery services at affordable prices and more importantly all transportations are organised and handled by our experienced and highly capable man and van technicians. We accept all types of payment such as credit card, cash, bank transfers and etc. Know that you can benefit from our special discounts if you combine several of our services, so make sure that you ask our consultants about them.
We have a 24/7 customer support centre, so feel free to call us at any time if you wish to book a storage cell and request additional information about our company. Also don't be shy to ask for your free quote. We also invite you to explore our website so that you can learn more about the other services that we provide to our clients.