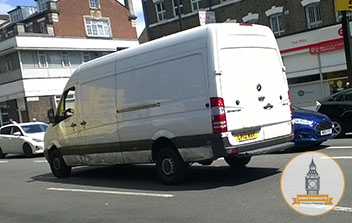 Hiring a reliable and trustworthy moving company can be a real hassle. How to find someone you can trust all of your belongings? Yes, it can be hard but it is doable. There are good movers and the bad ones. Hopefully you will find the company that will meet your needs so that your goods arrive at the new address without any damage. Following are few tips that will help you spot scammers and find professional, licensed and affordable moving company.
Ask for recommendation
Ask your family or neighbours for a referral. There is no better way to find the right moving company than asking your friends for recommendation. Their experience is priceless, whether it is good or bad, and it will help you avoid feeling stressful during removal.
Search the internet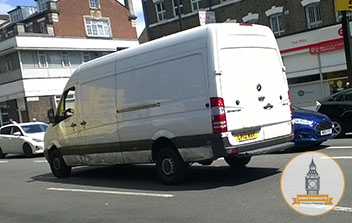 Most moving companies have websites. You can find all the information you need there, such as services they offer, destinations they cover, the cost, etc. There is usually an e-mail or a phone number where you can get more details. Additionally, there are testimonials of former customers that can be very useful as well. You can also use the research to compare prices so that you find affordable mover eventually.
Follow your instinct
Once you contact the mover, they will present you their offer. If the promises sound too good to be true, then they usually are. If the company refuses to come to inspect your belongings and goods or provides an approximate estimate over the phone, then you probably want to find somebody else. You will immediately recognize the signs of a cheater. Another sign of such a company is when a mover asks for money in advance. Therefore, follow your instinct and avoid moving companies that do not "feel right".
Scam companies
How to recognize scam moving companies? Well, some of the signs include:
people post warnings and advice not to hire the company on various websites dedicated to avoiding scammers
they do not provide a full company name
there is no information or evidence about insurance and licencing
they are not registered with the government
they do not provide brochures or any kind of written instructions about the removal (tips, services, costs, etc.)
they don't guarantee that they cover the insurance of your belongings (most reliable companies insure your belongings up to a certain value per pound)
they do not have proper offices or storage
they are letting an answering machine do the job when you try to get more info
they are not clear regarding rates and extra fees
In conclusion
Finding a reliable moving company can be a challenge. However, if you follow the tips and suggestions mentioned above, you will be on the right track. It is recommended that you create a list of companies that can be considered as the right ones. Also, check with the Better Business Bureau. They will provide whether there have been complaints filed against the company. Additionally, if there are complaints then check how they were resolved (if the customer was pleased) because there are always unhappy customers.