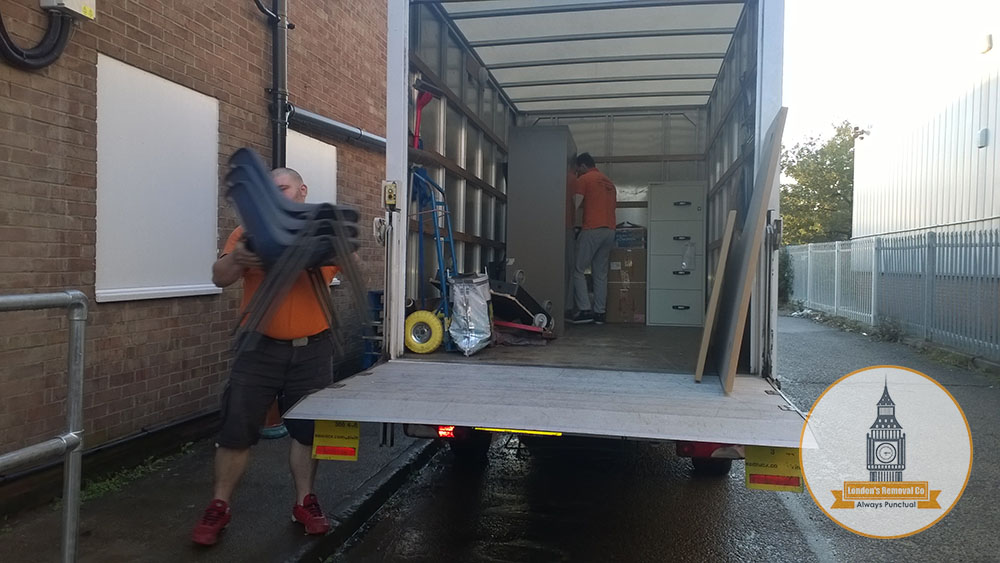 Here are several helpful loading and lifting tips in case you have decided to handle the loading and unloading stages of your relocation on your own.
Tip 1: Gather the necessary supplies
While your hands and strength will be your main assets, you will still require some additional materials to facilitate the tasks that are in front of you. So, contact your van hire company and purchase or rent:
Furniture blankets
Packing peanuts and tape
Moving straps
Work gloves
Ropes
Safety harnesses
Dollies
Hand trucks (single or dual)
Forearm or shoulder forklifts
Tip 2: Consider the space in the Lorry or Lutons
Space is limited in removal vehicles, so you should accept the possibility that you may not be able to load everything and therefore that you may have to carry out several round trips in order to transport all your belongings.
Tip 3: Decide the loading order
Choose which items you will load first. You should commence with your larger possessions as they take more place and once loaded you can see how much space is left for you to full with smaller items.
Tip 4: Place rigid items on the bottom
Durable objects such as books, wood and granite surfaces (cover them with furniture blankets before loading) can be placed at the bottom of the pile as they can handle the weight and cannot break or get damages. As you have already understood, fragile and delicate items should be placed on the top of the pile and should be secure in place with safety harnesses which will stop them from shifting and falling during transit. Such objects are glassware, dishes, mirrors, glass surfaces, porcelain, artwork, musical instruments and etc.
Tip 5: Protect yourself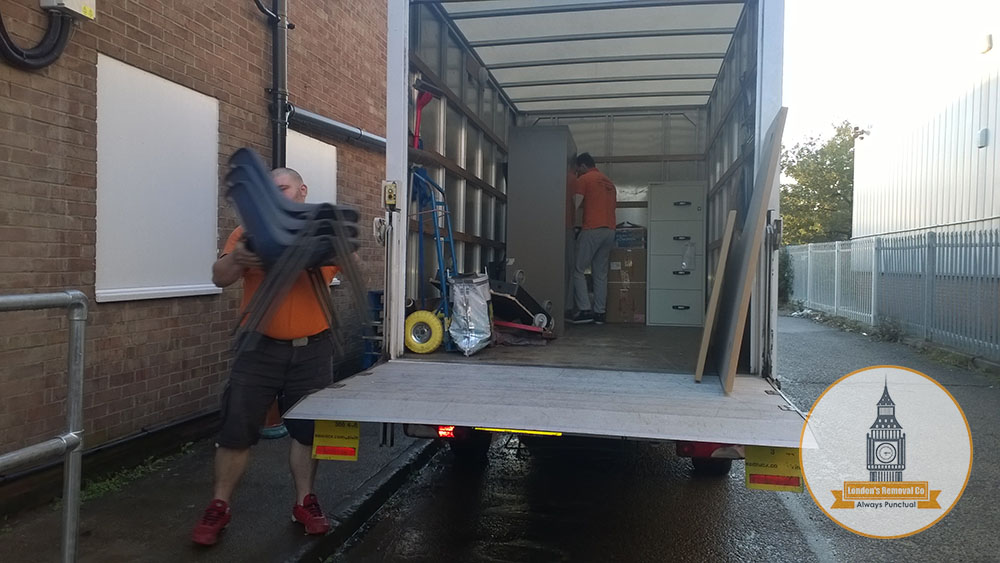 Use work gloves to protect your hands from potential injuries. Also always lift with your back instead of your knees. Last but not least don't be hesitant to use lifting gear in order to facilitate the loading and unloading of bulky and heavy items such as kitchen appliances, bedroom and living room furnishings, gardening tools and etc.
Tip 6: Use dollies or hand trucks
Use dollies or hand trucks instead of carrying your belongings on hand from your house/office to the moving van or truck. This will not only speed up and ease the job but it will also allow you to save some energy to lift heavier items. However, never under any circumstances transport objects which are taller than you on dollies as the gear will be hard to control and may twist. It will also limit your visibility which can result into an unwanted accident.
Tip 7: Use ropes, straps and manual forklifts for heavy items
These materials will permit you to easily lift and load heavy objects without putting your hands, knees and back. They will also reduce the amount of manpower that is needed to carry out the loading and unloading stage of your relocation. If you don't have such supplies you can also rent a Lorry or Luton with a tail lift from your local removal company.